Kinderwunsch-Infoabend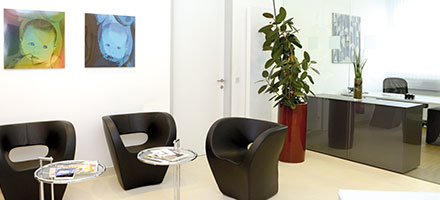 Next dates:
(Weitere Termine werden hier bekanntgegeben.)
First-Hand Information on Fertility Treatment –
without obligation and free of charge
The desire to have children plays an important role in the life of many couples. We want to provide a special opportunity to access advice for those for whom this wish has remained hitherto unfulfilled, or when there are questions on pregnancy and family planning as well as for all those who are just generally interested in the subject.
On the occasion of our monthly information evenings, all those interested in the issue may get in direct contact with our medical specialists and are welcome to ask their individual questions and raise their personal concerns in a protected and trusting environment.
The contents presented range from the bases of human reproduction to the causes of involuntary childlessness up to the possibilities offered by modern reproductive medicine.
For organizational reasons we ask for a formless registration. The information evening is of course free of charge and without any obligation.
Fertility Information Evening
particularly meant for:
couples who want to conceive a child
couples who are trying to get pregnant naturally but have not yet been successful
couples considering artificial insemination
women and men who just want to learn more about the subject
all those interested who want to participate in an information event on fertility issues, which is being attended by specialists in reproductive medicine
Contents & Themes:
Biological fundamentals of human reproduction


Investigation of the undesired childlessness


Forms of therapy in modern reproductive medicine


Sequence of an IVF treatment


Opportunity to ask individual questions
Lecturers:
Univ. Prof. Dr. Dietmar Spitzer
Specialist in Gynecology and Obstetrics with specialization in Gynecological Endocrinology and Reproductive Medicine
Dr. Luci Wohlfart
Specialist in Gynecology and Obstetrics